Maximize your company's potential with customized AI development
Efficient, innovative and tailored to your needs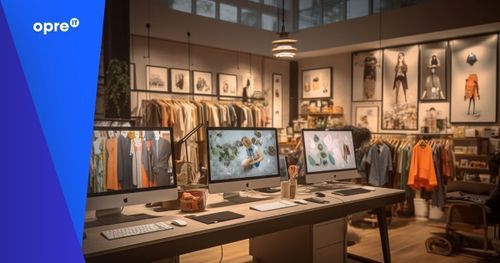 According to a report by Statista, revenue generated by AI-powered retail applications in Germany is expected to reach €1.1 billion by 2025.
In today's fast-paced and highly competitive business world, staying ahead of the competition is critical. This is where the power of artificial intelligence comes into play. With our custom AI-powered development solutions for fashion retailers, we can help your business unlock new levels of efficiency, innovation and productivity. Our team of experienced developers and AI experts specialize in creating custom solutions that meet the specific needs of your fashion business. Whether you need to streamline or revolutionize your workflow, automate repetitive tasks, or gain deeper insights into your data, our AI-powered solutions can help. We understand that every business is unique, so we take a highly customized approach to development. By working closely with you, we can identify your unique problems and develop a solution designed to solve your specific challenges. Our goal is to help you achieve your business goals faster, with less effort and greater accuracy. Whether you're looking to streamline operations, improve customer experiences, or enhance your data analytics capabilities, our custom AI-powered development solutions can help you achieve your goals. Let's work together to take your business to the next level.
Want to stay ahead of the competition in the fashion industry? Our customized AI-powered development services can help you do just that. Contact us now to learn more and discover how we can help you achieve your desired outcomes.