AI-Powered Process Automation and Optimization for Your Business
Optimize your workflows and increase efficiency with our expert solutions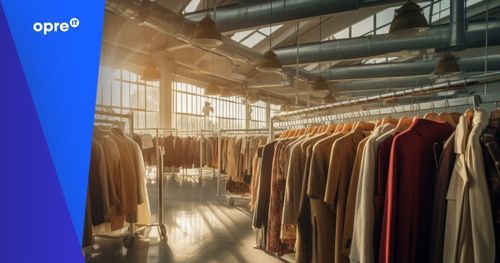 As a fashion retailer, you understand the importance of keeping up with the latest trends and staying ahead of the competition. But with so many tasks to manage on a daily basis, it can be difficult to find the time and resources to focus on what matters most - growing your business. That's where our AI-powered process automation and optimization solutions come in. Our team of experts can help you streamline your workflow and increase efficiency so you have time to focus on what you do best - creating exceptional products and experiences for your customers. With our advanced technology and personalized approach, you can take your business to the next level and achieve your goals faster and more efficiently than ever before. Let us help you transform your operations and stay ahead of the competition in the fast-paced world of fashion retail. Our process automation and optimization services are designed to streamline your business operations and eliminate inefficiencies. We use advanced AI algorithms and machine learning to identify areas of your workflow that can be optimized, and then develop customized solutions to automate repetitive tasks and reduce manual errors. This not only saves you time and resources, but also minimizes the risk of errors and improves overall quality assurance. Our team of experts has extensive experience working with fashion retailers of all sizes and understands the unique challenges you face in this industry. That's why we take a personalized approach, working closely with you to understand your specific needs and tailoring our solutions accordingly. Whether you're looking to automate your order management system, optimize your supply chain, or streamline your warehouse management, we have the expertise and technology to help you achieve your goals. With Opre AI process automation and optimization solutions, you can:
Increase efficiency and productivity
Reduce costs and minimize errors
Improve quality assurance and customer satisfaction
Gain valuable insights and analytics to make strategic decisions
Don't let inefficiencies hold you back.
Experience the benefits of streamlined workflow and improved efficiency for your fashion retail business. Contact our team of experts now to learn more about our process automation and optimization solutions and start saving time and resources today.